Pocket Markers
Many to choose from or create your own unique pocket marker
Shipping:
Items listed as In Stock will ship within 1-2 business days all others 2-3 weeks. If your order includes an item that is not in stock this will delay your shipment. Placing orders separately (In Stock together etc) will ensure In Stock items ship right away.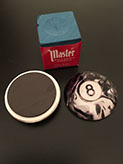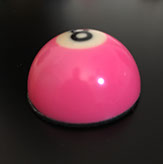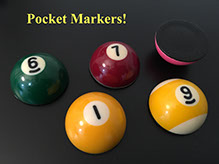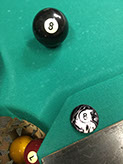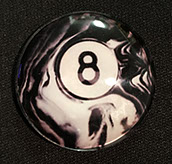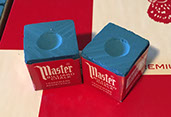 Free Sky Blue Masters chalk offer. (Good indefinitely)
Receive 1 cube of Sky Blue Masters chalk with any order placed directly through this website.
Pocket Marker - Mini resin ball half with rubber base - $5.00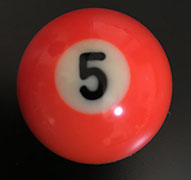 Pocket Marker - Swirl Ball image with full magnetic base - $5.00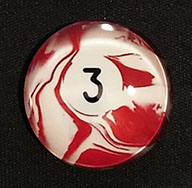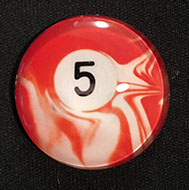 Pocket Marker - Billiard Theme Images with full magnetic base - $5.00